I don't normally report on corporate treachery and collaboration but I thought a brief mention on this specific topic was warranted. From personal experience I have seen how pharmaceutical conglomerates operate...and the fact that I shelled out over $5400 out-of-pocket just last year for needed medications. I have known people who were denied expensive drug treatment because they were uninsured or under insured. It happens everyday in the United States.

While initial media reports on this new cancer vaccine were more hype than science, it did focus on a promising pathway for cancer treatments. ImMucin, a vaccine that targets a molecule present in 90 percent of all cancers, has been tested on humans for the first time, according to researchers who found that all the blood cancer patients tested in the trial had greater immunity to the disease after receiving the drug.

The biggest question for me is....will it ever be used in the United States if 'Big Pharma' doesn't get a substantial cut of the profits?
-----
Jerusalem hospital shows off vaccine that destroys cancer in 2 shots
Early human test results suggest a vaccine can train cancer patients' bodies to seek out and destroy tumour cells.
The therapy, which targets a molecule found in 90 per cent of cancers, eventually could provide an injection that would allow patients' immune systems to fight off common cancers including breast and prostate cancer.
The first results of trials in people, at the Hadassah Medical Centre in Jerusalem, suggest the vaccine can reduce levels of disease. The human work is so preliminary it has yet to be published in a scientific journal.
The scientists behind the vaccine hope to conduct more extensive trials to prove it can be effective against a range of cancers. They believe it could be used to fight small tumours if they are detected early or to help prevent the return and spread of disease in patients who have undergone conventional treatment.
In the safety trial at Hadassah, 10 patients with multiple myeloma, a blood cancer, received the vaccine. Seven have finished the treatment and the developer, drug company Vaxil Biotherapeutics, reported all had greater immunity against cancer cells compared with before they were given the vaccine. Vaxil added that three patients were free of detectable cancer following the treatment.
Cancer cells usually evade a patient's immune system because they are not recognized as a threat. While the immune system usually attacks foreign cells such as bacteria, tumours are formed of the patient's own cells that have malfunctioned.
Scientists have discovered that a molecule called MUC1, which is found on the surface of cancer cells, can be used to help the immune sys-tem detect tumours. The new vaccine,
ImMucin
, developed by Vaxil and researchers at Tel Aviv University, uses a section of the molecule to prime the immune system so it can identify and thus destroy cancer cells.
Vaxil suggested that if large-scale trials prove as successful, the vaccine could be available within six years. Initial research on the vaccine, in mice, was published in the journal Vaccine, and suggested the treatment induced "potent" immunity in mice and increased their survival from cancer.
Cancer charities gave the vaccine a cautious welcome. Dr. Kat Arney, at Cancer Research UK, said: "These are very early results that are yet to be fully published, so there's a lot more work to be done to prove that this particular vaccine is safe and effective in cancer patients." -
yourjewishnews
----------
In May 2011, Vaxil BioTherapeutics Ltd., a private clinical stage biopharmaceutical company, announced that its researchers had published pre-clinical results from
ImMucin
, Vaxil's lead therapeutic cancer vaccine, in the May edition of the scientific journal Vaccine.
The article entitled
"ImMucin: a novel therapeutic vaccine with promiscuous MHC binding for the treatment of MUC1-expressing tumors"
. Like a traditional vaccine, ImMucin helps the body's immune system fight off bacteria or viruses -- but unlike common vaccine, ImMucin is administered to people who are already sick.
ImMucin activates the immune system by "training" T-cells which protect the body by searching out and destroying cells that display a specific molecule called MUC1. MUC1 is generally found only on cancer cells and not on healthy cells. The implications of this are that the T-cells won't attack any cells that don't contain MUC1, which means that the patient won't experience the side effects which one experiences with traditional cancer treatments. With more than 90% of cancers having MUC1 on their cells, the implications could be groundbreaking.
In September, Vaxil also announced that it had submitted a patent application to the United States Patent Office dealing with a novel use of signal peptides and naturally generated auto-antibodies which would allow them to detect illnesses such as cancer earlier and provide a prognosis.
Dr. Lior Carmon, founder and CEO said in the press release in Nes-Ziona, "We have succeeded in identifying a novel way to detect cancer onset and progression. This is an invaluable tool which will significantly enhance our ability to provide effective relief to these patients who are eligible to be treated with ImMucin and is yet another validation of our VaxHit technology."
ImMucin is currently being evaluated in a Phase I/II clinical trial in Multiple Myeloma patients at Hadassah Medical Center, Jerusalem. ImMucin is potentially applicable to over 90% of all types of cancer, including both solid and non-solid tumors. The vaccine aims to activate a compromised immune system and mobilize against the threat.
Also read:
New Vaccine That Targets 90% of Cancers Shows Promising Results in Human Safety Trials
No, a Universal Cancer Vaccine Was Not Just Developed
Are "universal" cancer vaccines feasible and clinically effective?
Side Effects: Death. Confessions of a Pharma-Insider
Pharma Industries, The Truth About Drug Companies (Heal Me For A Dollar)
The Professional Guinea Pig: Big Pharma and the Risky World of Human Subjects
Spirit Rescue International™
Providing no-cost professional spiritual help, personal support and guidance
Take the first step towards genuine peace of mind
---------------
Sign up for the
Spirit Rescue International Newsletter
The Spirit Rescue International™ Haunted Help Forum
Discussion of paranormal and spiritual phenomena,
including peer support for those with questions or concerns

*Join Our Group On Facebook*
Join Eric Altman and Lon Strickler
*LIVE*
each Sunday at 8 PM ET as we go
Beyond the Edge!
--> Buy official 'Beyond the Edge Radio' gear <--
ANOMALIST BOOKS
Works on maverick science, unexplained mysteries, unorthodox theories, strange talents, and unexpected discoveries. Please check out their excellent and diverse catalog
"The latest news from beyond the mainstream"
Join Ben & Aaron for their weekly podcasts!
Check out Mysterious Universe Plus+ all access format!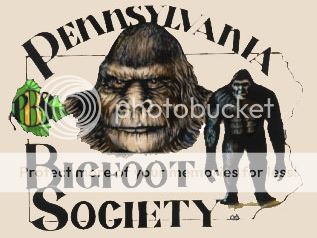 Click to submit a sighting report or encounter

Have you been looking for a great gift?
Free shipping - Bonded dealer - PCI certified